Bespoke wardrobes in London.
City Wardrobes is a fast growing London-based producer of high-quality fitted wardrobes.
In designing and producing our hinged and sliding wardrobes or walk-in closets we strive to focus on your individual needs and wishes.
Our highly qualified team ensures that quality is not compromised.
So do not hesitate to contact us to set up your free consultation or book a free home visit of our designer.
---

info@city-wardrobes.co.uk
@ 2016 - 2020 City Wardrobes
All content of this website including pictures are protected by copyright.
Butera
Custom bedroom wardrobes are made to your specific requirements and with them, you can transform every area of your home. With made to measure closets for your bedroom, family room or spare room, everything will be in its proper place. When it comes to your bedroom you can choose whether you want a walk in closet design or the traditional reach-in wardrobe. Walk-in closets are luxurious because you can simply stroll in and see exactly where your shoes, hats, belts, shirts, underwear, pants, jackets, skirts and dresses are. The main idea behind tailored cupboards is that you add value to your home, you maximize on the space you have and most importantly, you get organized. What are you looking with your fitted wardrobes? More shelves, more mirrors, more pull-out- trays, baskets or more hanging space for your short, medium and long items of clothing? The beautiful Butera range is a made to measure bespoke wardrobe, and you get awesome functionality blended with style and good looks.

With a stylish bedroom wardrobe, you want to make sure it lasts, and Butera bedroom cupboards are wonderfully customised in so many ways, starting with colour. Because they're custom-built, every nook and cranny in your bedroom can be put to use so that you never have a storage problem again. You'll find so much variety to choose from in terms of colour, which isn't limited to the carcass' colour only. Whatever bedroom décor theme you have in mind, there will be an exquisite selection of bedroom wardrobe styles to suit your unique fantasies. The beauty about fitted wardrobes is that the design options are endless and will be a reflection of your personality. The best thing about customised closets is that the closet specialists will measure your space and to your precise needs. One of the most exciting parts about bespoke wardrobes is the fun that comes with selecting the materials, colours and accessories for your cupboards so that they are uniquely personalized. An enjoyable aspect of custom designs is the satisfaction you get from having something tailored to your unique requirements. Custom closets are fantastic because they can be made smaller or larger depending on your bedroom size.

Custom wardrobes are all about exceptional designs which meet all your functional and aesthetic needs. Melamine, glass, wood, steel, bamboo, with technological developments in cupboards, you can select what your like complete with decorative edges, mouldings, drawer faces, lighting, shoe shelves, mirrors and decorative hanging rods, your choices know no end. Never again will you have to frantically search for shoes or belts – because with tailored fitted closets, everything has its own place. These cupboards from leading brand are guaranteed to improve your bedroom and your home dramatically. The best thing about cut-to-order cupboards is that when you choose reputable custom cabinetry professionals, you get craftsmen who use state-of-the-art machinery to develop your bedroom wardrobes in a host of new, unusual and exciting ways. You simply get custom-built cupboards made to order and which will meet all your storage requirements.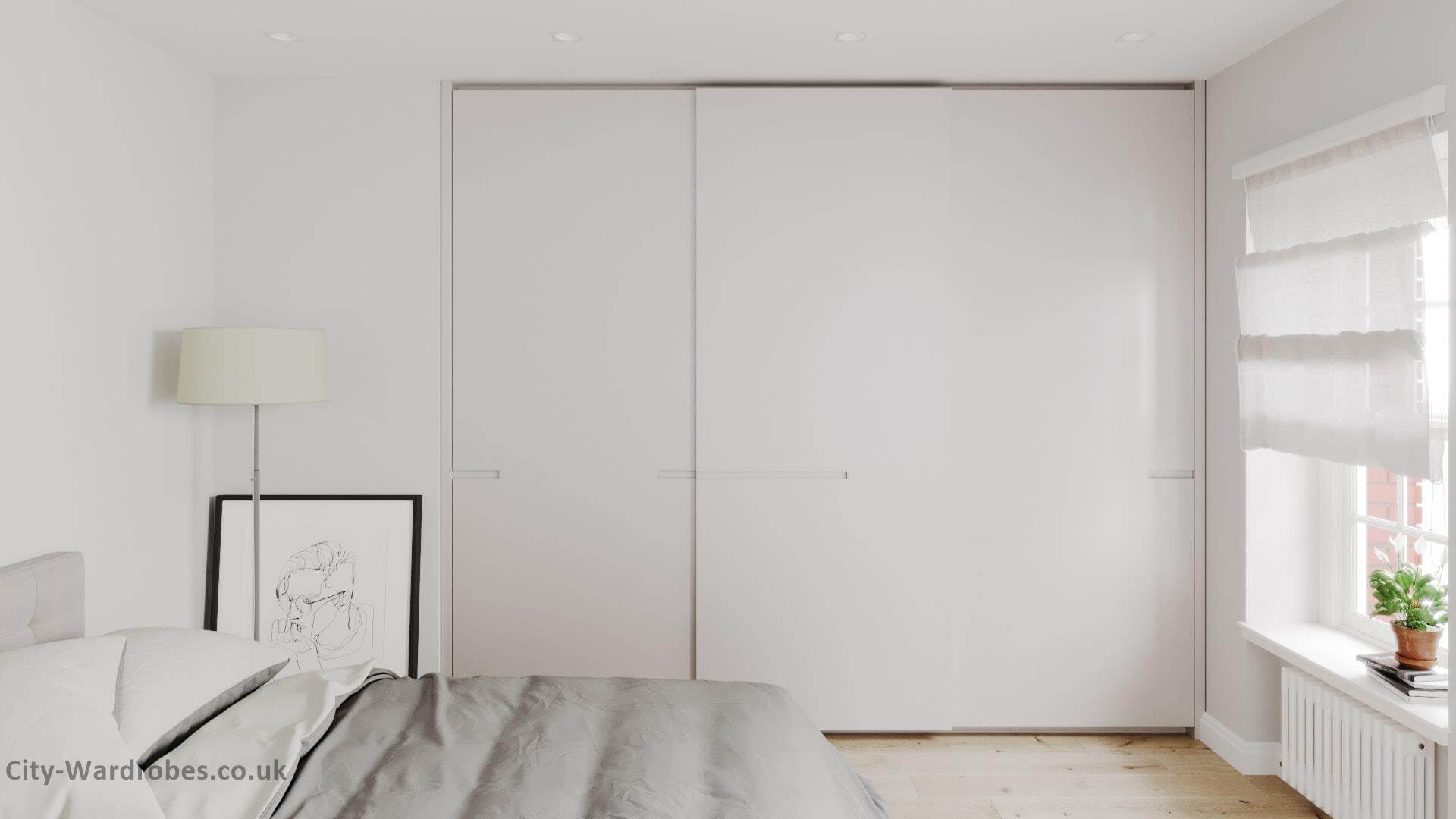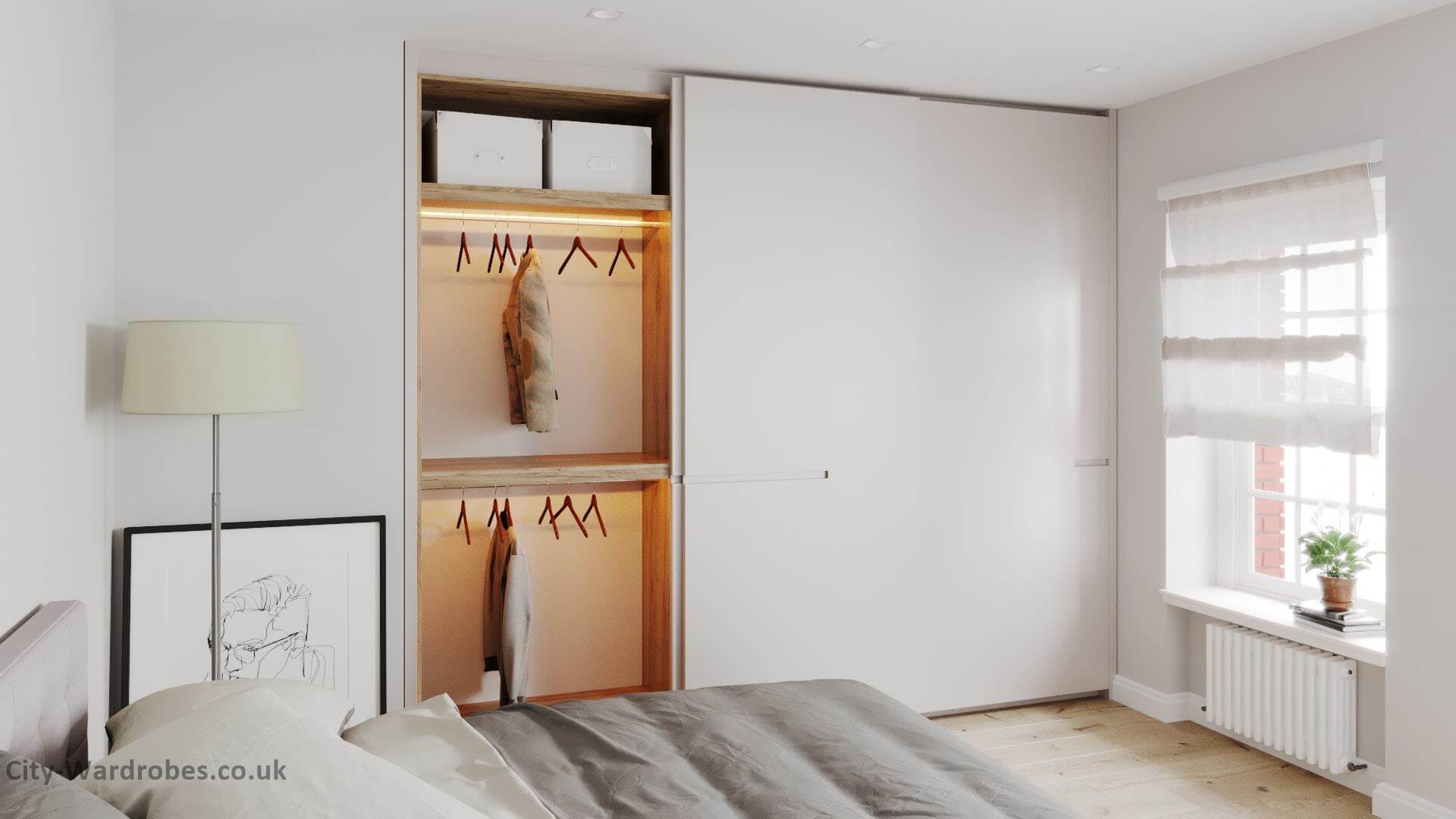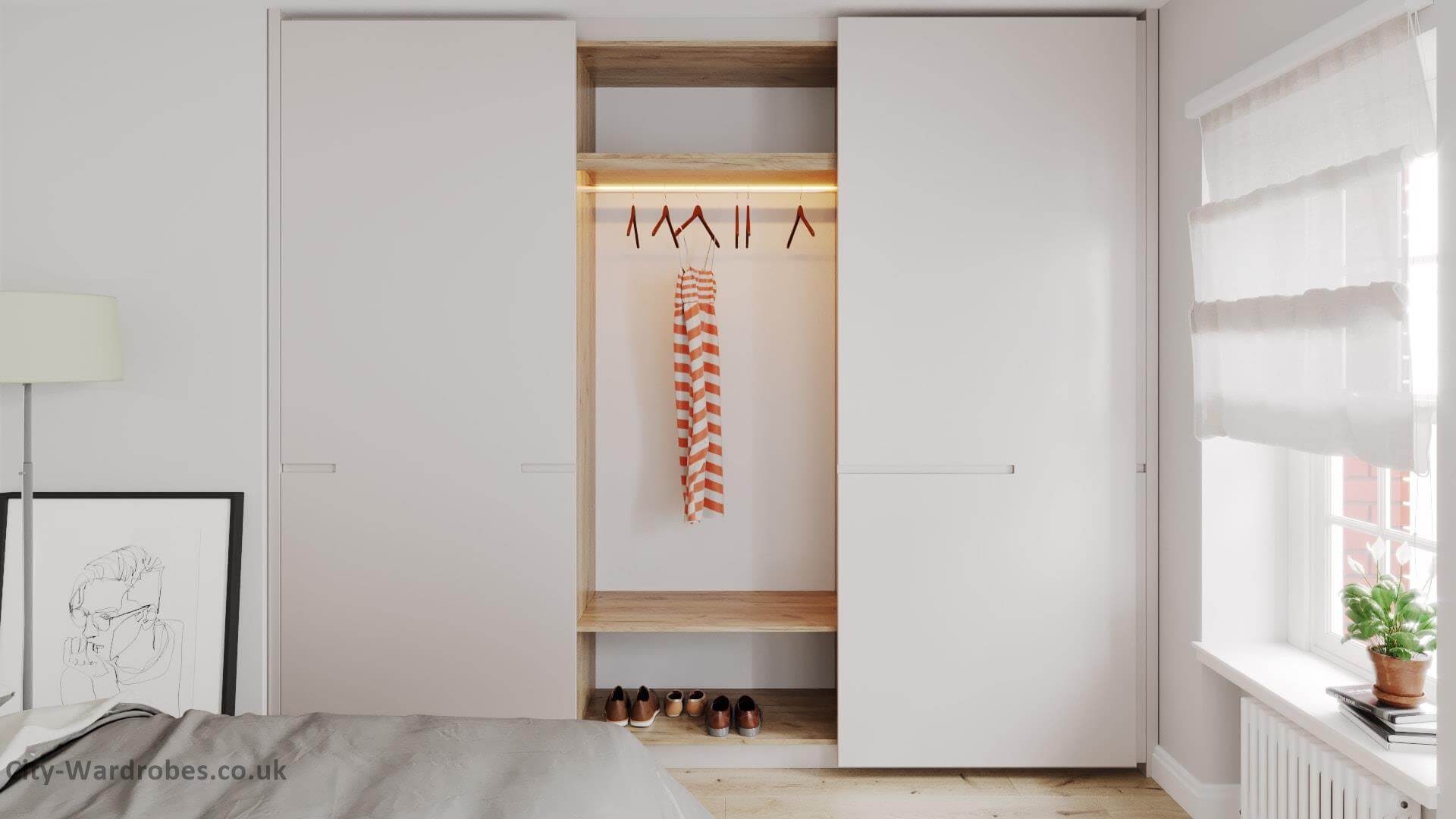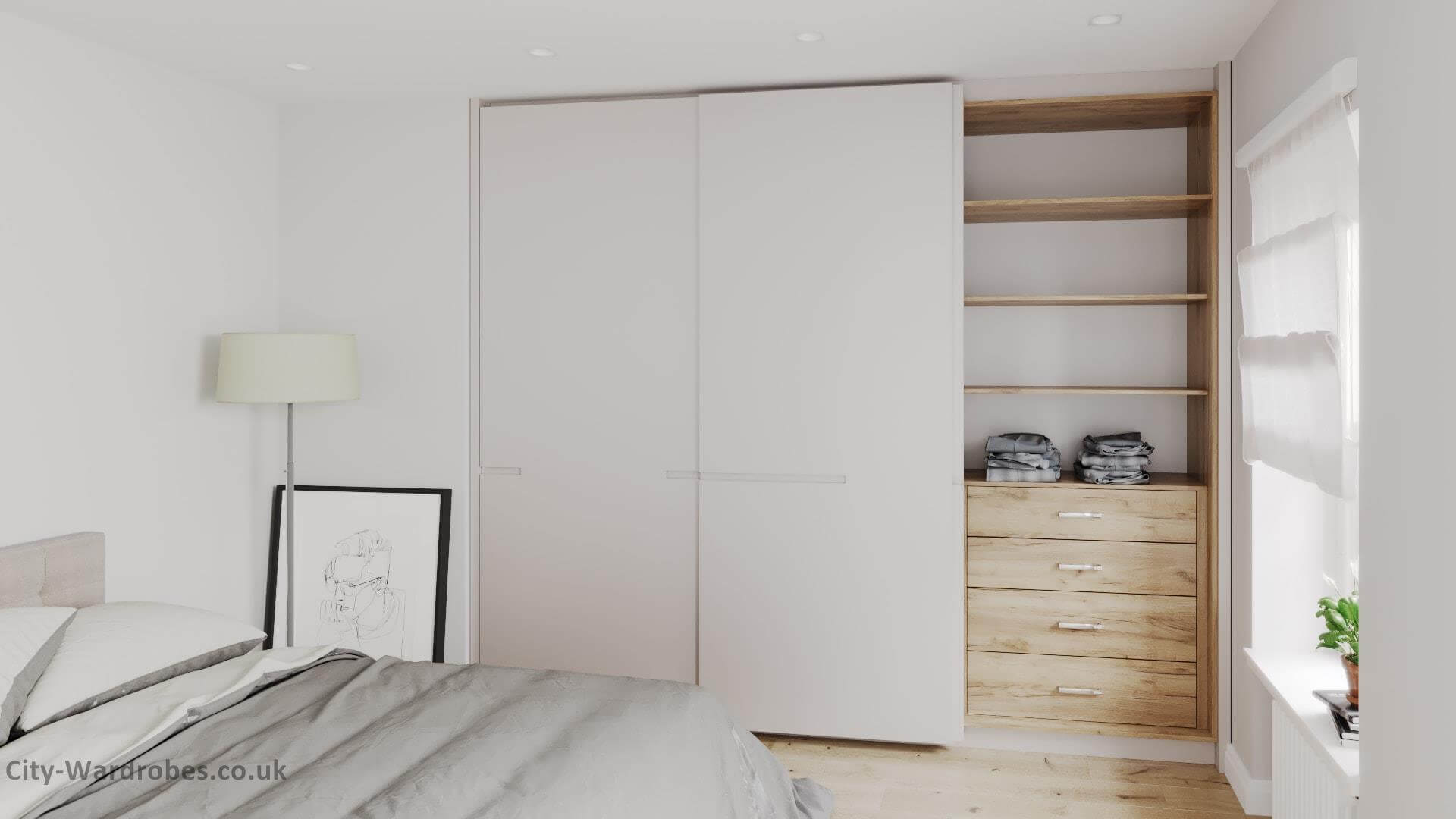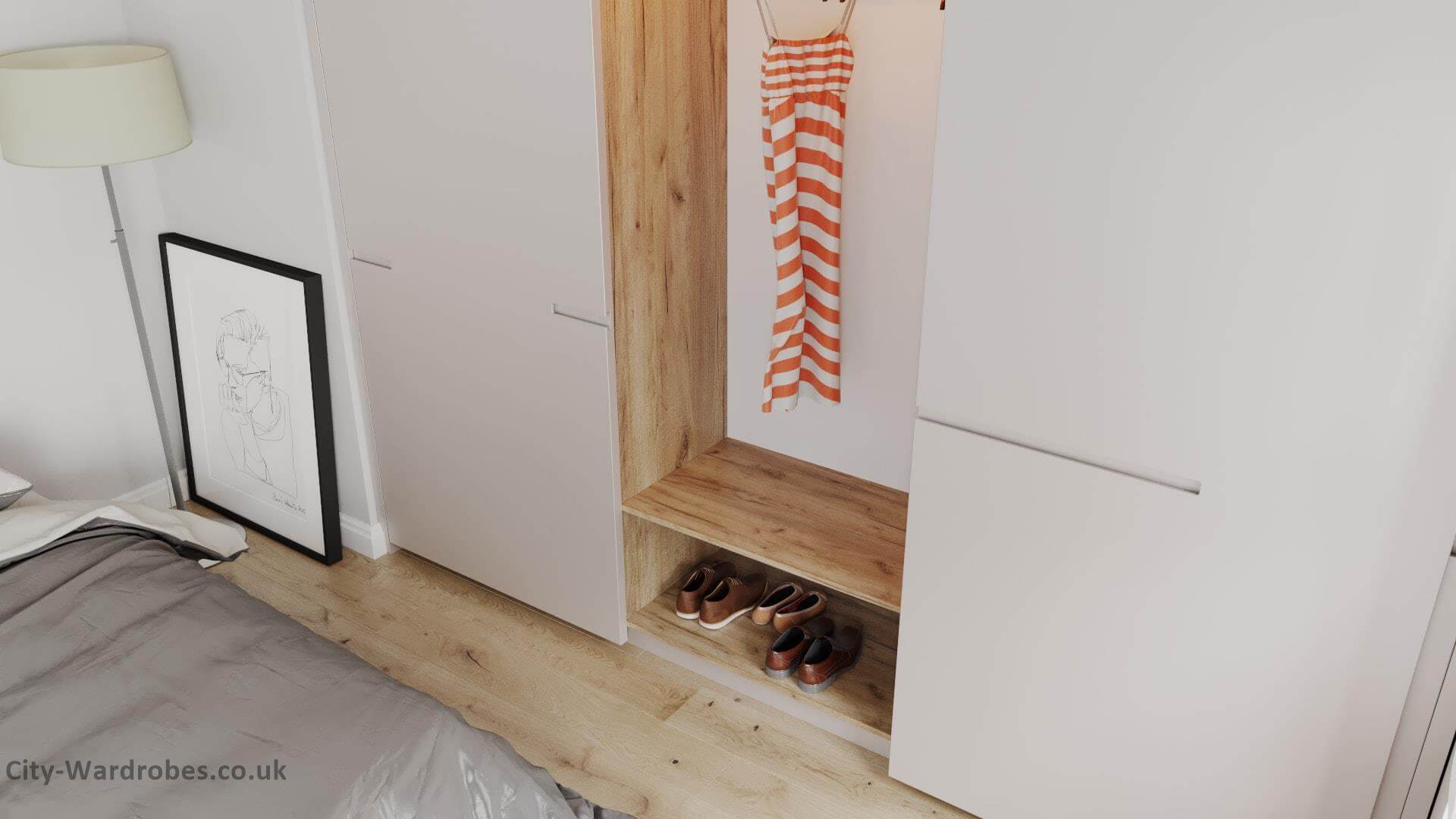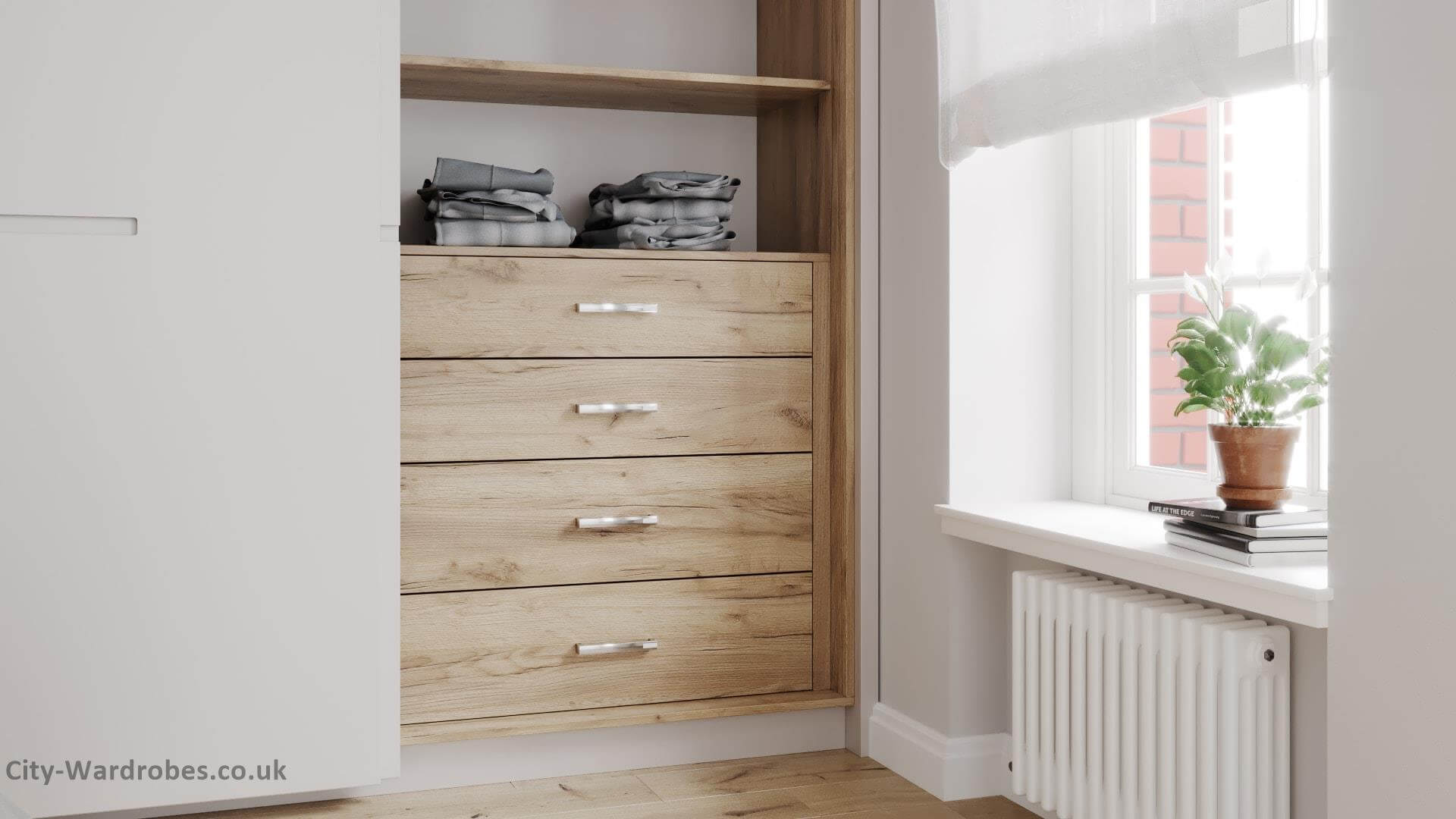 The most popular colours of the doors:
The most popular colours of the carcass: