Bespoke wardrobes in London.
City Wardrobes is a fast growing London-based producer of high-quality fitted wardrobes.
In designing and producing our hinged and sliding wardrobes or walk-in closets we strive to focus on your individual needs and wishes.
Our highly qualified team ensures that quality is not compromised.
So do not hesitate to contact us to set up your free consultation or book a free home visit of our designer.
---

info@city-wardrobes.co.uk
@ 2016 - 2020 City Wardrobes
All content of this website including pictures are protected by copyright.
Arente
The Arente wardrobe is the ultimate in bedroom wardrobes when it comes to combining style and sophistication with function. This superb wardrobe has been expertly designed to provide a practical space on the inside, whilst maintaining highly pleasing aesthetics on the outside.

As with all our bespoke wardrobes, the Arente is made to measure and we will work with you to tailor the design and fit to your individual specifications. Our highly skilled interior designers will help you devise an Arente design that is perfectly fitted to your bedroom needs and lifestyle requirements.

The Arente is particularly suited to the person or people who juggle many things within their lifes and require ordered space to store their belongings. However large your collection of clothes, shoes and belongings is, the Arente can be created to fit all of this inside, with space to spare. The cleverly arranged interior allows you to keep your belongings ordered, without that feeling of 'blandnes' that often comes with such. Add to this your personalized colour choices, both externally and internally and you will have designed the most perfect of practical yet beautiful wardrobe to be fitted. Our wide range of colours will ensure that your new wardrobe will compliment and add to your bedroom, naturally blending in or, if you prefer, contrasting to provide a stand out piece of furniture.

Of noteworthy importance with the Arente is the novel separation in compartments, allowing a comfortable seating area inbetween. This unique feature is a great way to create an allusion of increased space and 'openness' in a bedroom, often useful in darker rooms or where the wardrobe is required to occupy the entire length of a wall. Couples often find this feature greatly beneficial, allowing individual and designated space for each persons belongings. As an additional point of note, as with all our bespoke wardrobes, the interior is created according to your individuals needs. With the Arente, this extra details means that the compartment of each interior can be built slightly differently for each person's specific needs. The placement of the rails, rods, shelves and drawers are chosen by you and this is part of what makes our service so valued. Our experienced staff can work with you, discussing your individual requirements, to help you create the wardrobe of your dreams.

If the Arente sounds like the perfect addition to your bedroom furniture, please do get in contact and we will be happy to discuss your requirements further.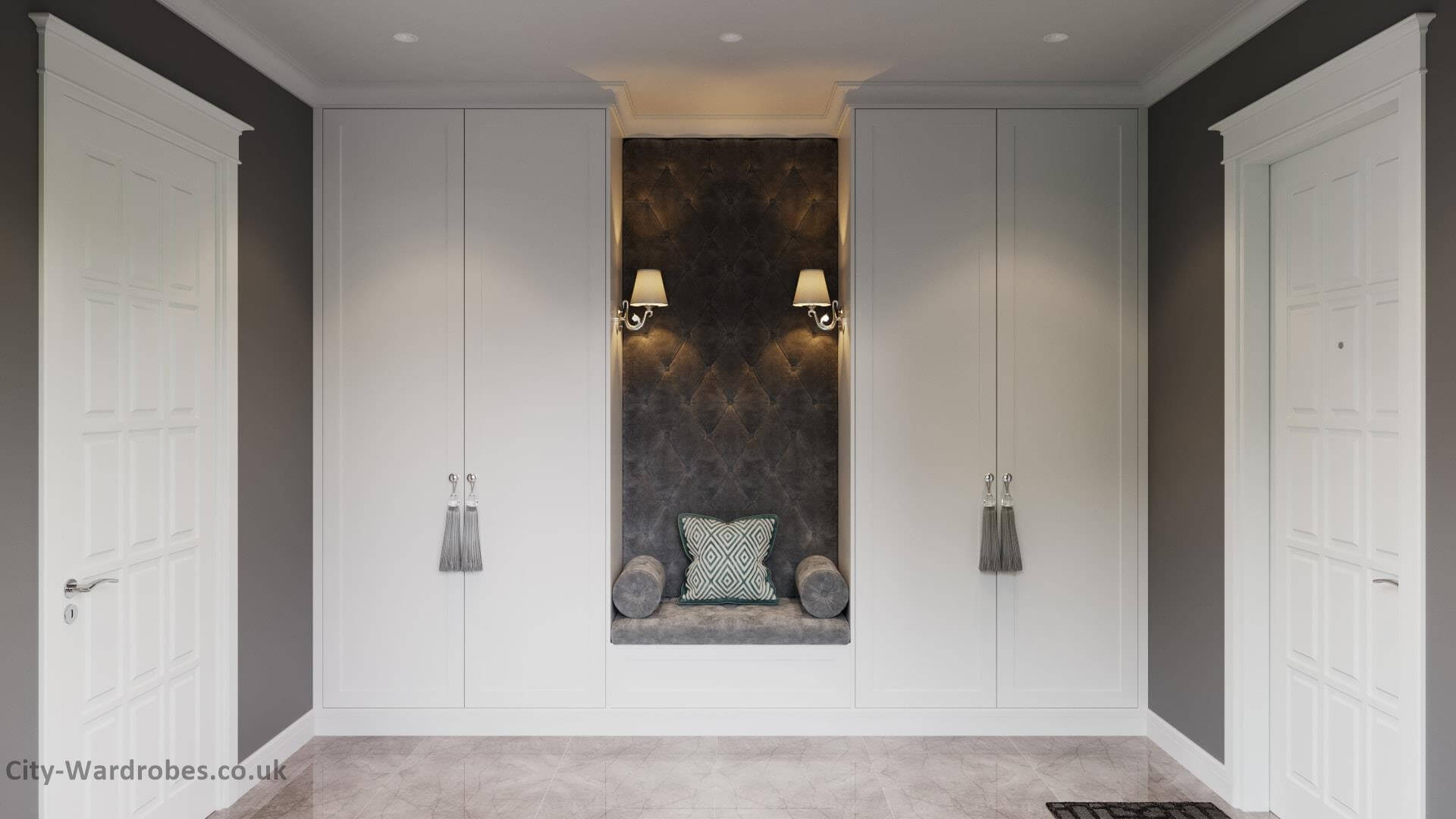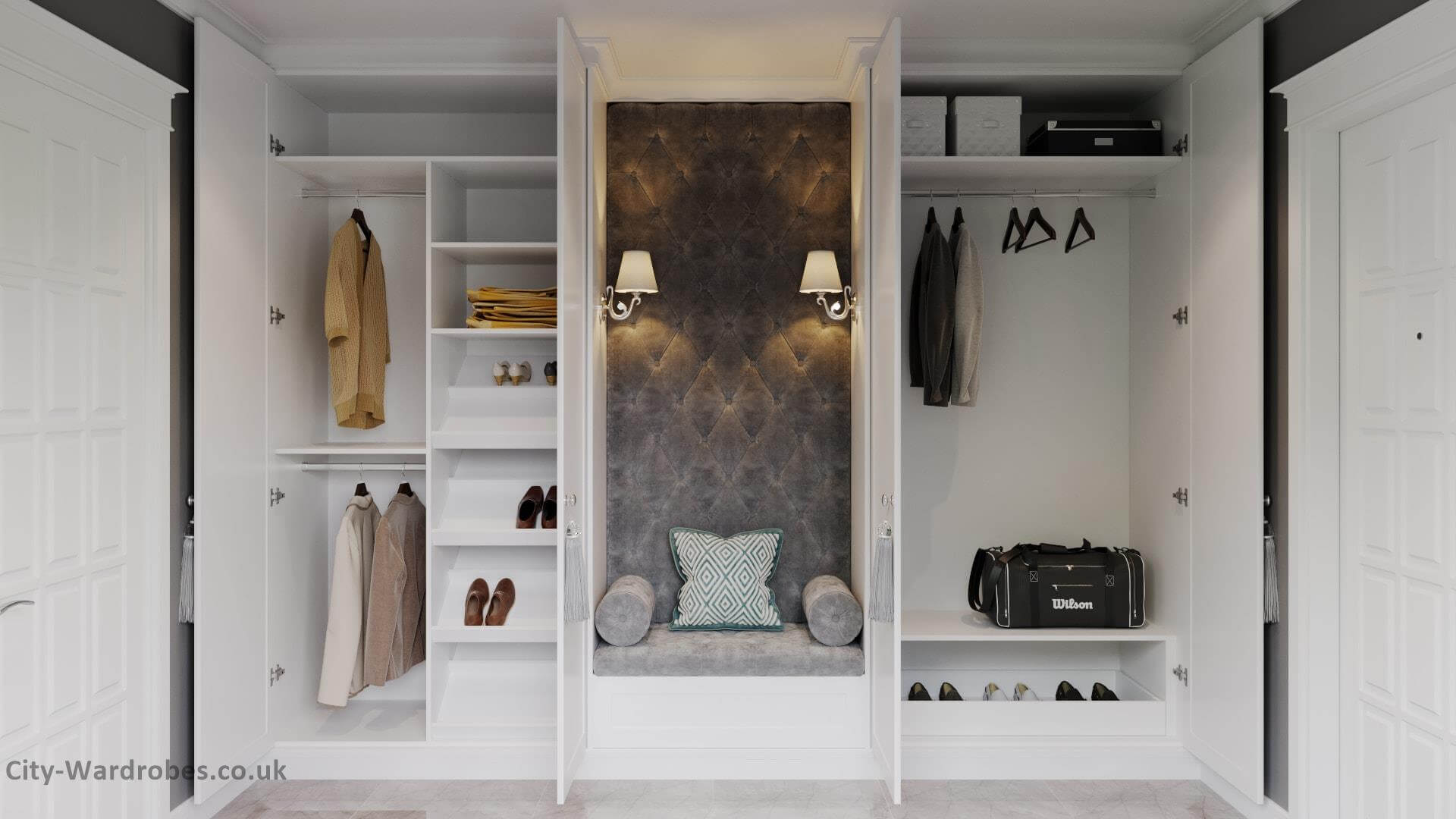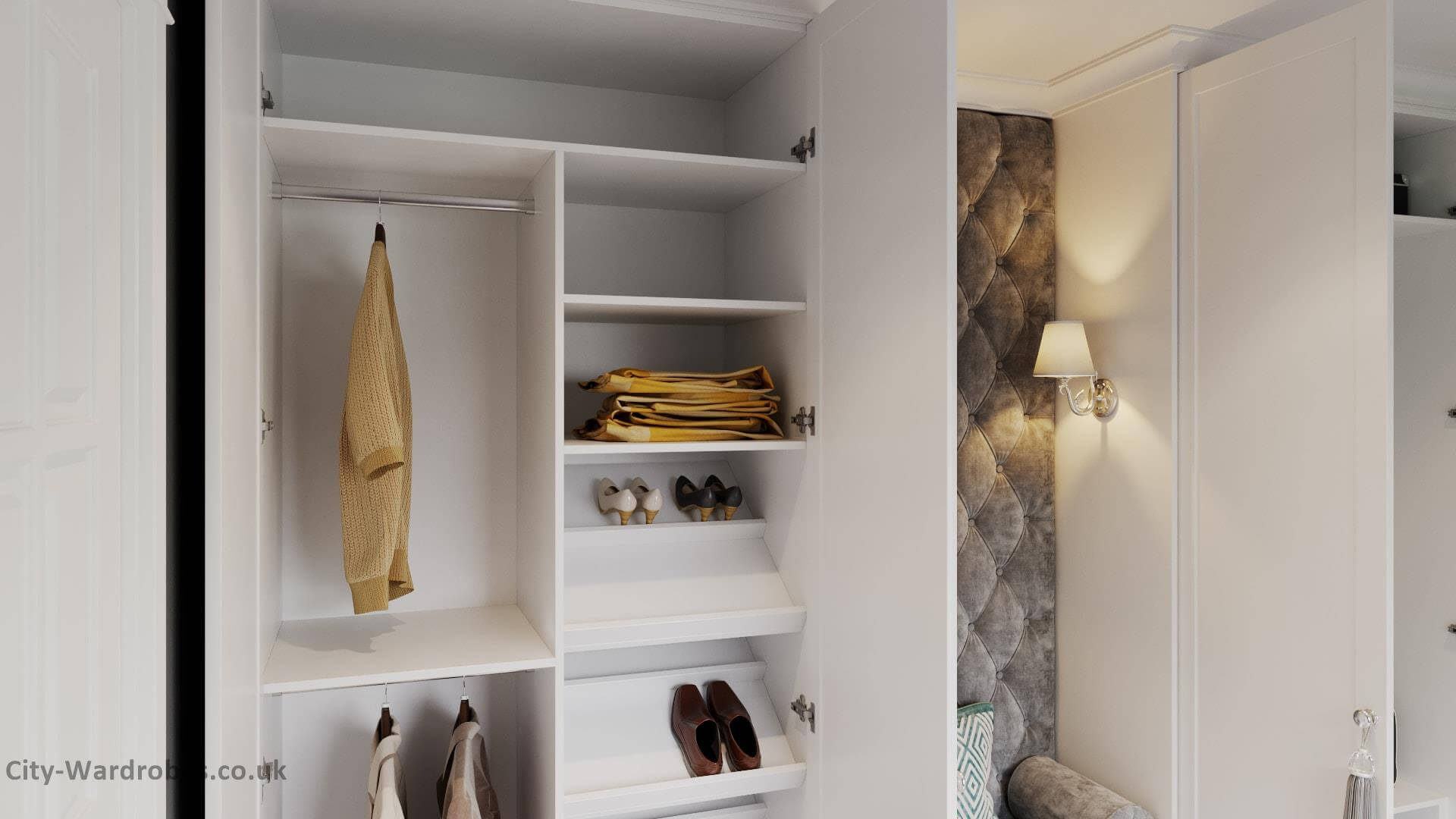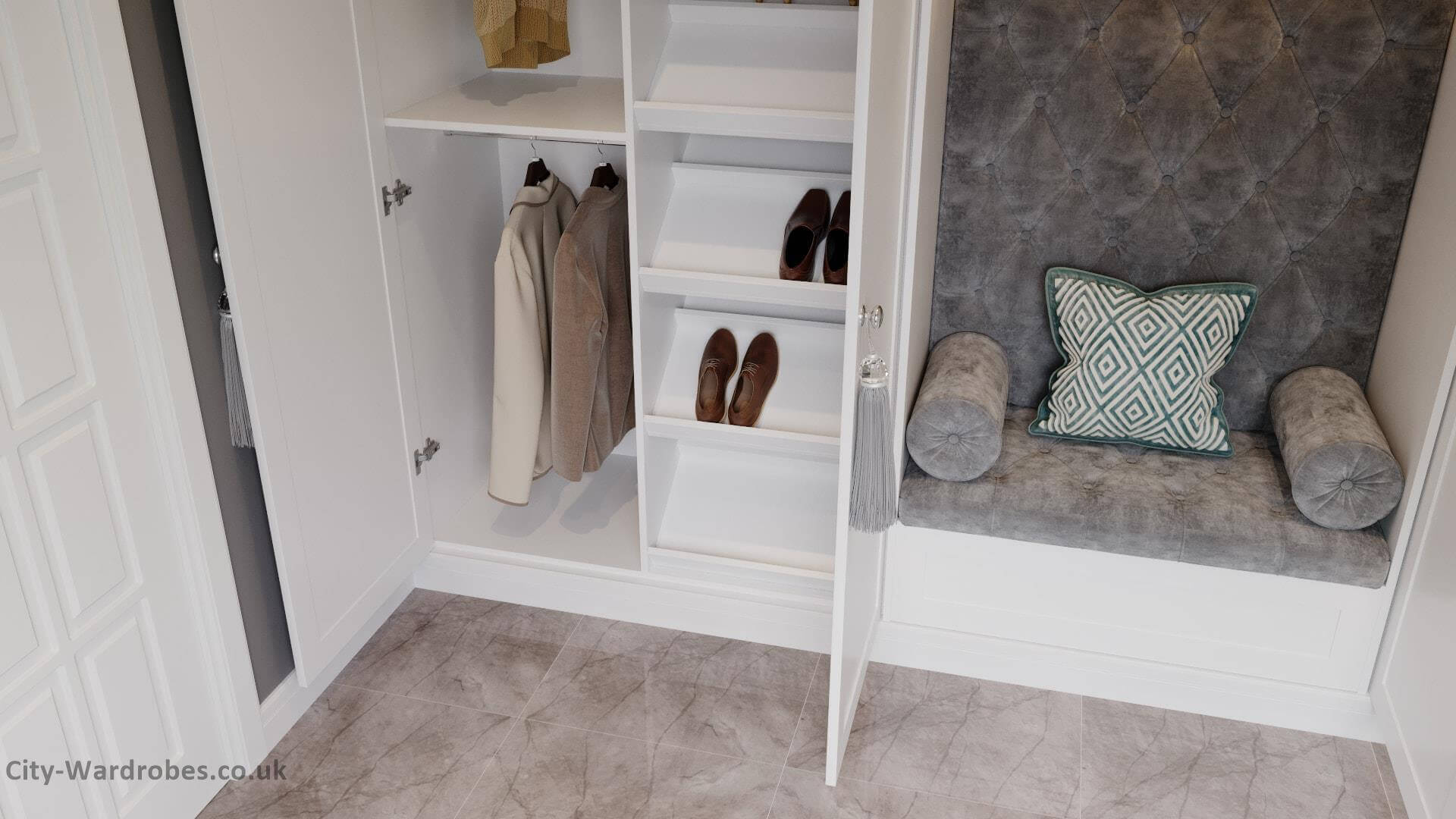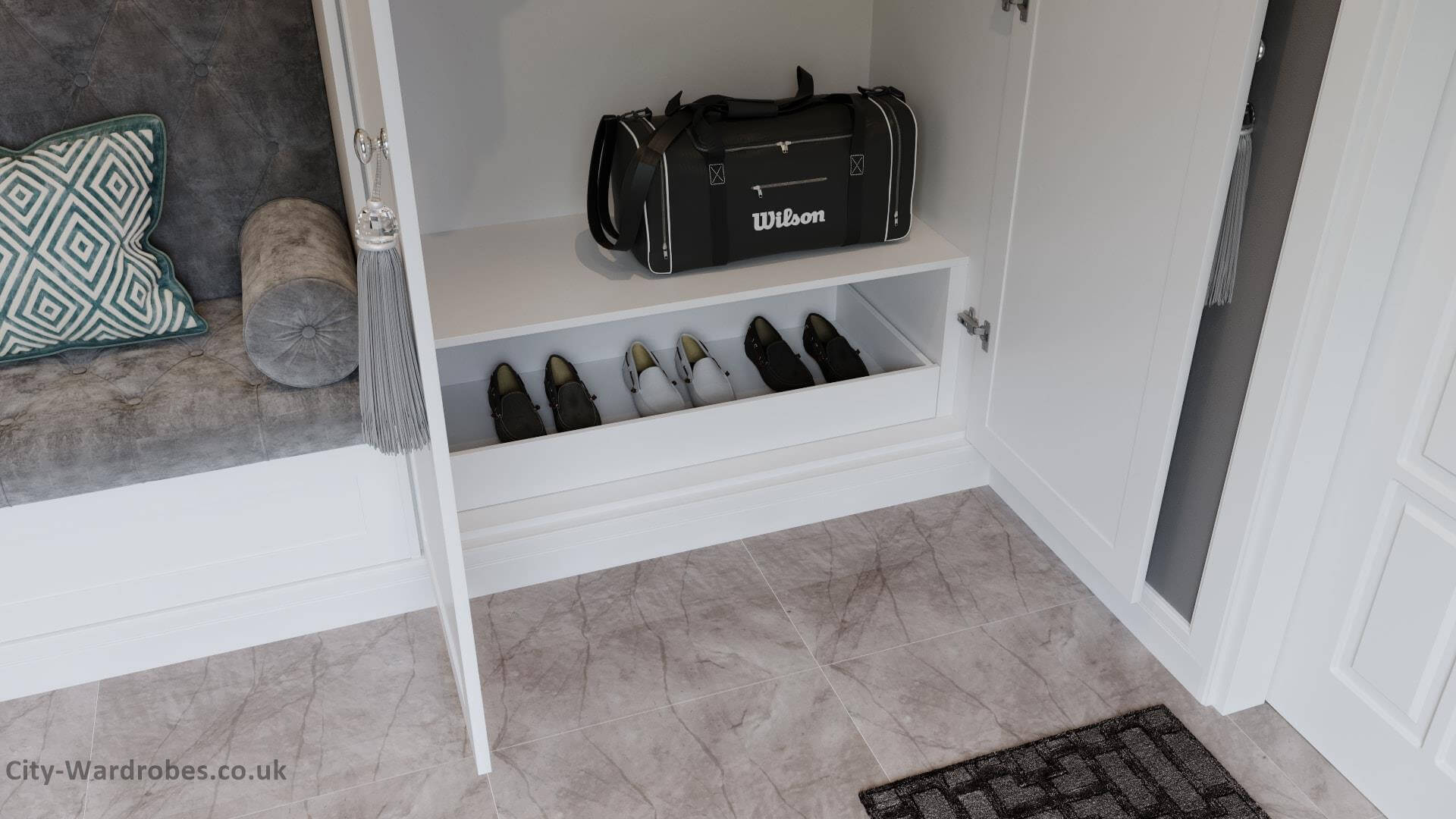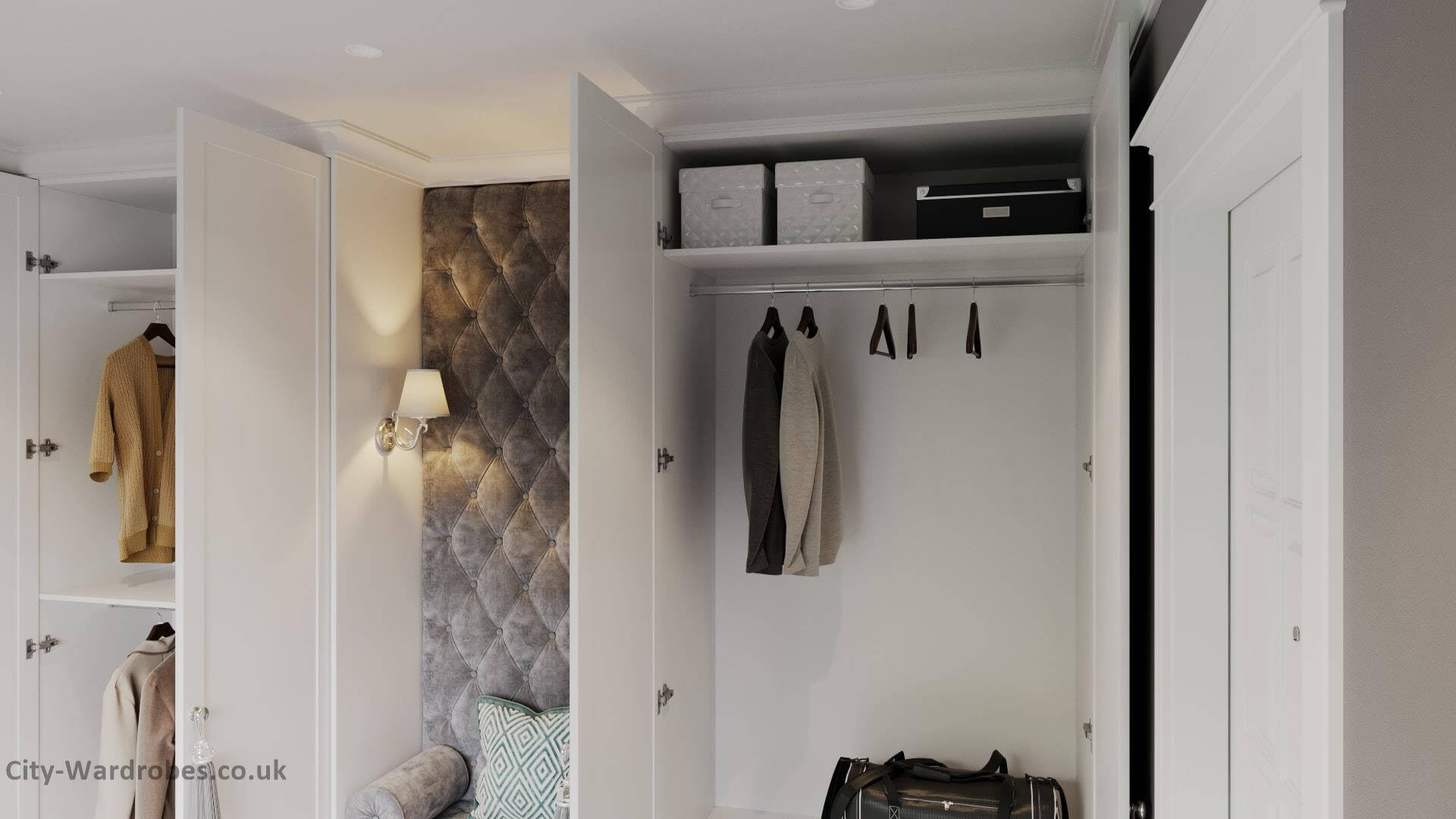 The most popular colours of the doors:
The most popular colours of the carcass: