Bespoke wardrobes in London.
City Wardrobes is a fast growing London-based producer of high-quality fitted wardrobes.
In designing and producing our hinged and sliding wardrobes or walk-in closets we strive to focus on your individual needs and wishes.
Our highly qualified team ensures that quality is not compromised.
So do not hesitate to contact us to set up your free consultation or book a free home visit of our designer.
---

info@city-wardrobes.co.uk
@ 2016 - 2020 City Wardrobes
All content of this website including pictures are protected by copyright.
Desana
To continually provide our buyers with the best furnishing solutions, we have come up with Desana, a high-end bespoke wardrobe range. If you are looking for style, flexibility and optimal use of your bedroom space, then this made to measure wardrobe is surely worth considering.

The Desana bedroom wardrobes range has an exceptionally sleek and elegant design with ample provision for storage. With its smooth sliding doors, it is fast and easy to operate. This sliding door design is very adaptable and offers a clean and seamless look. You can maximize your bedroom storage capacity with this stylish sliding door wardrobe range. Since the doors don't stick out, the Desana range is a very good option even if there is a space constraint. With sliding doors, you don't need to compromise on the wardrobe space even in a smaller bedroom. The design is such that it can fit in narrow passage ways without obstructing movement.

The colours and textures of the door panels and inner storage area can be customised to suit your taste. A customer can choose from a wide array of available themes, colours, and finishes. The storage area can be personalised in a variety of ways by selecting a preferred combination of frames, door panels, and rack interiors. The furniture will be made to measure as per the exact available height, width and contours of the wall and will be designed perfectly to blend seamlessly with the existing setup of the room. Customers can also install mirrors on the sliding doors to add light and depth to space. Light colours are best for smaller bedrooms as they make the room seem more spacious. The Desana Range is great for all types of rooms but is especially beneficial for small or medium sized rooms or even passage ways.

The quality and functional aspect of the fitted wardrobe is top notch, yet the price is very reasonable and appealing to the discerning user. The materials used are extremely durable and the best in the industry. All the external parts are spray painted with MDF. The internal parts are all MFC with edges of 2mm. The back parts can be of 3mm or 18mm thickness depending upon the user's choice. The drawer runners made of "BLUM" are some of the best in style and performance. The Desana Range delivers the perfect balance of style, functionality and quality to the customer.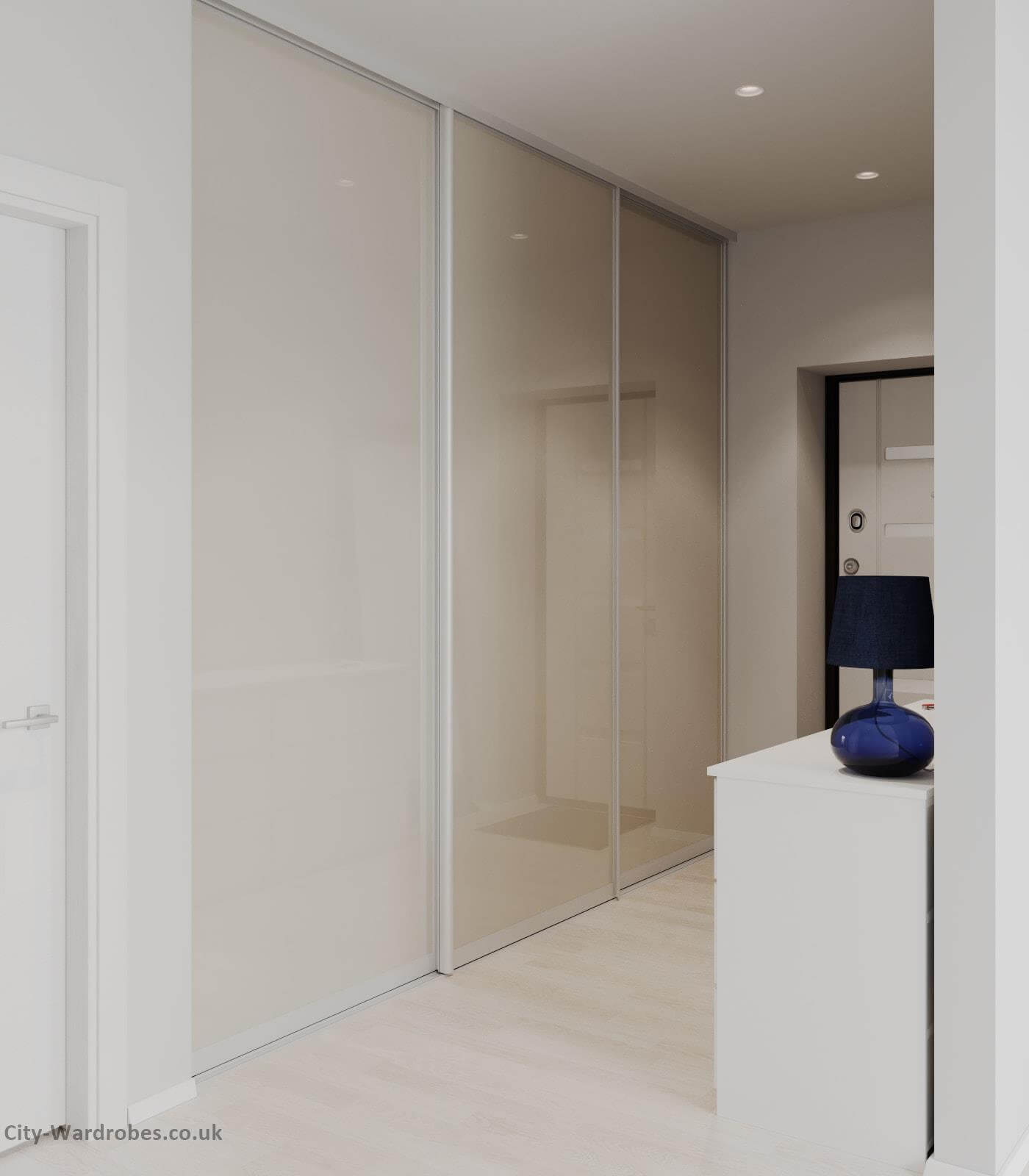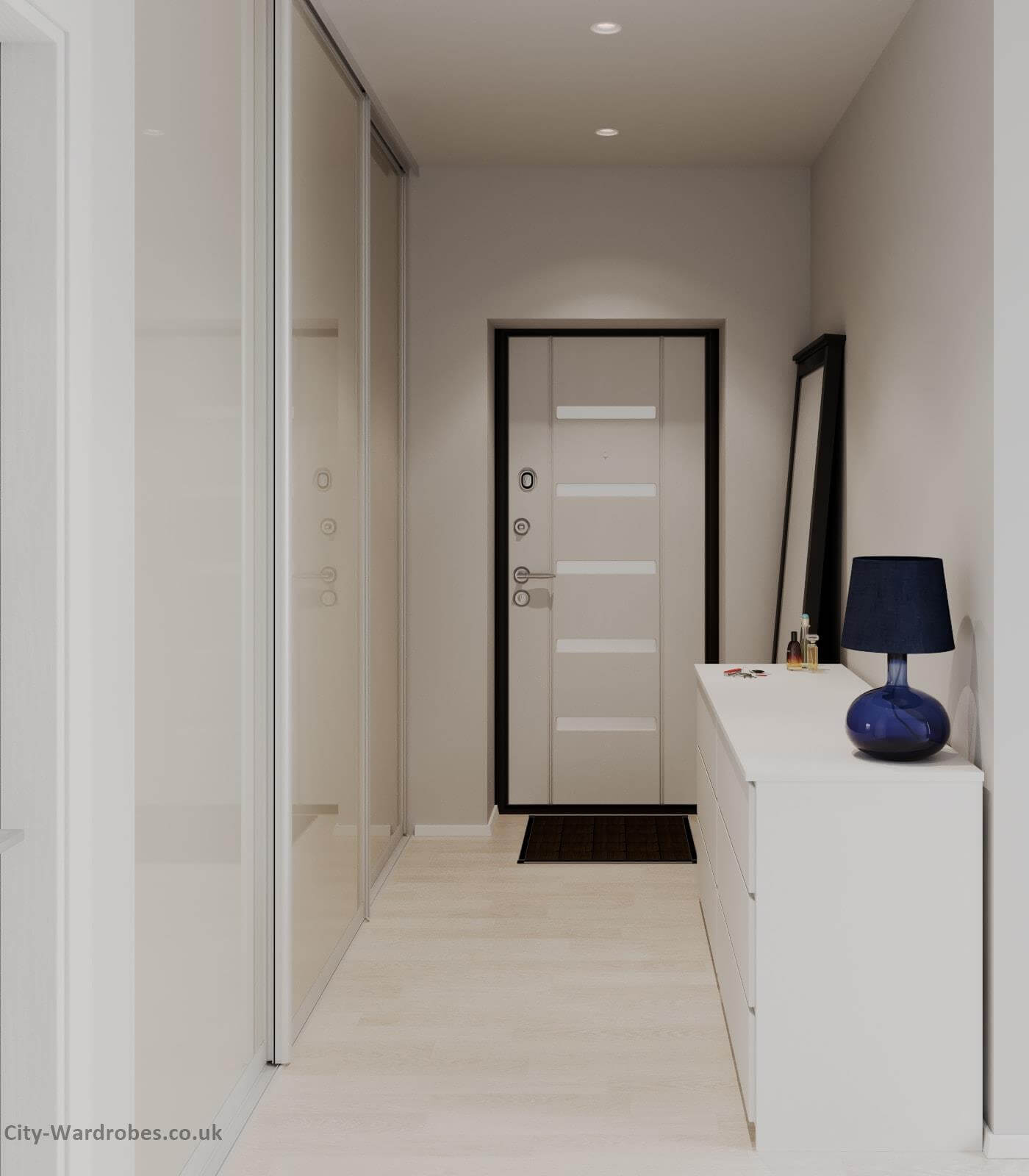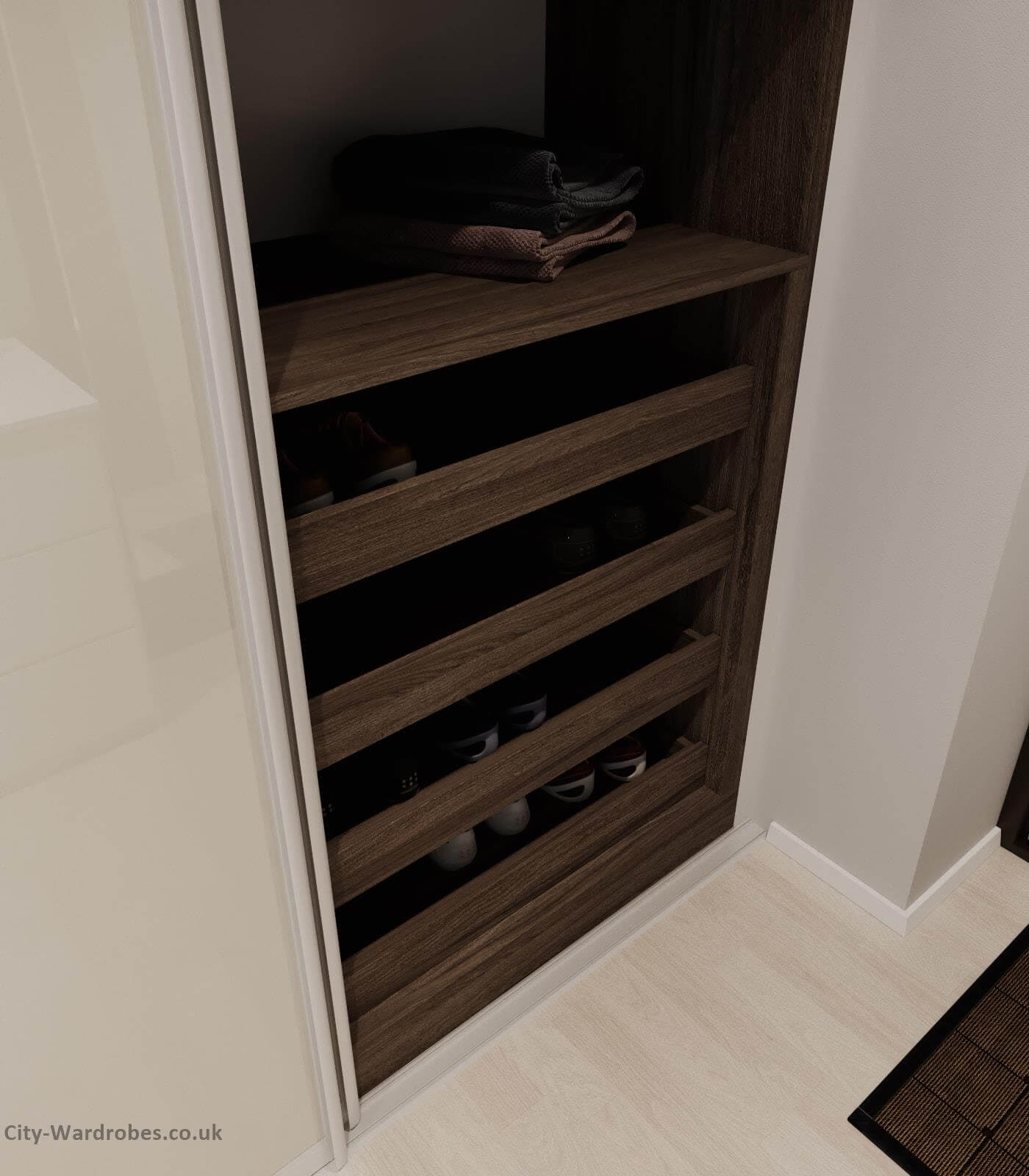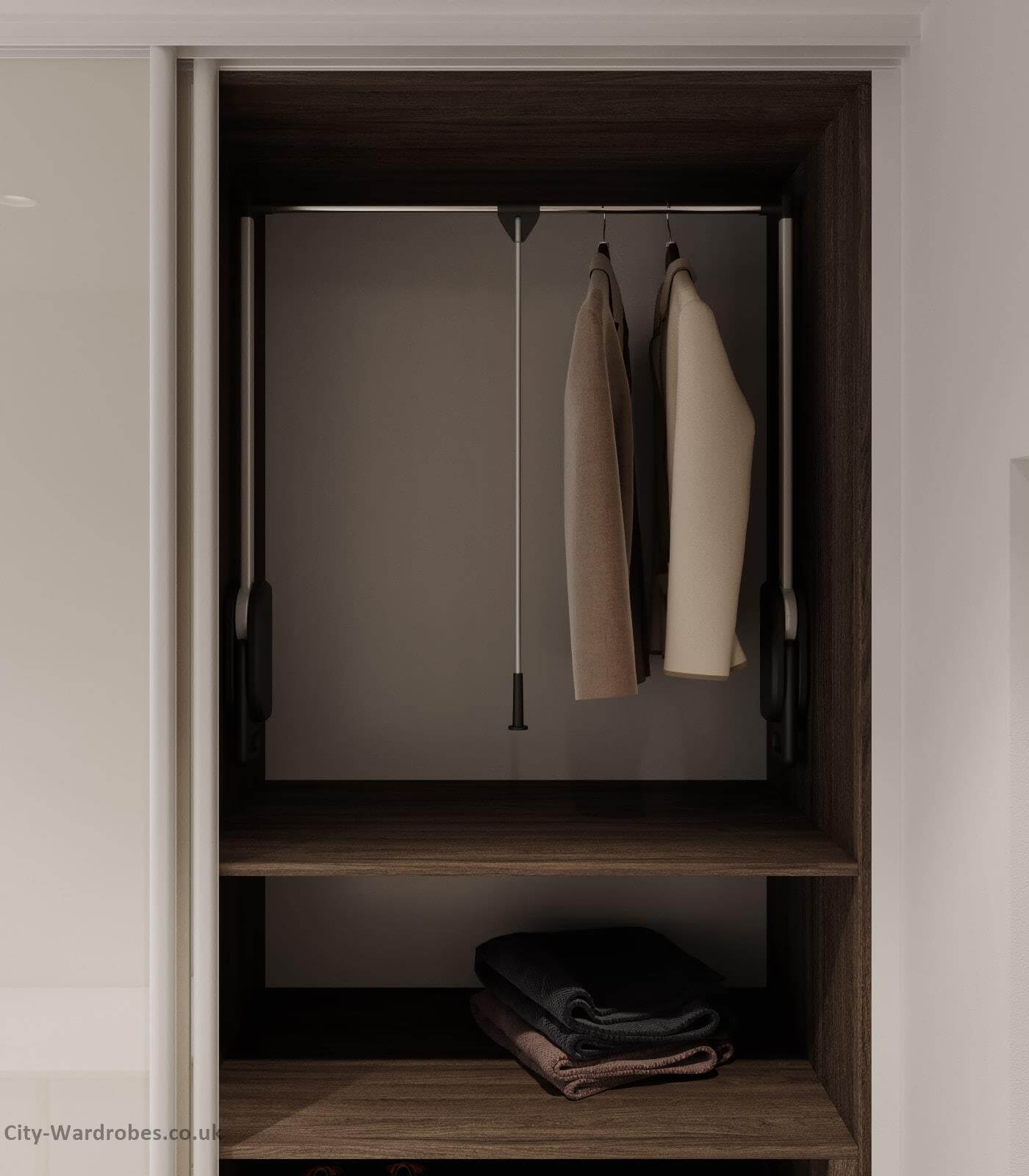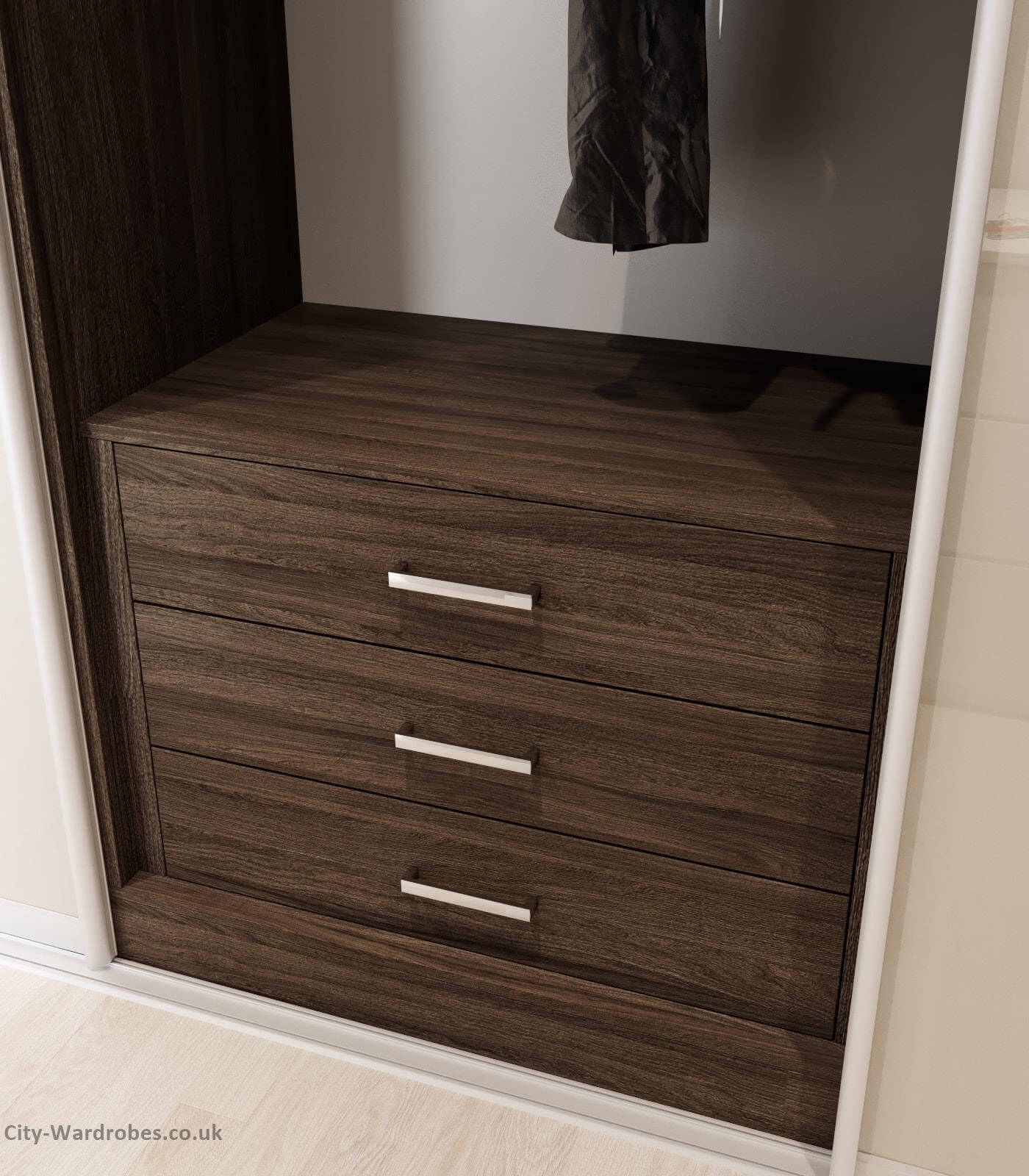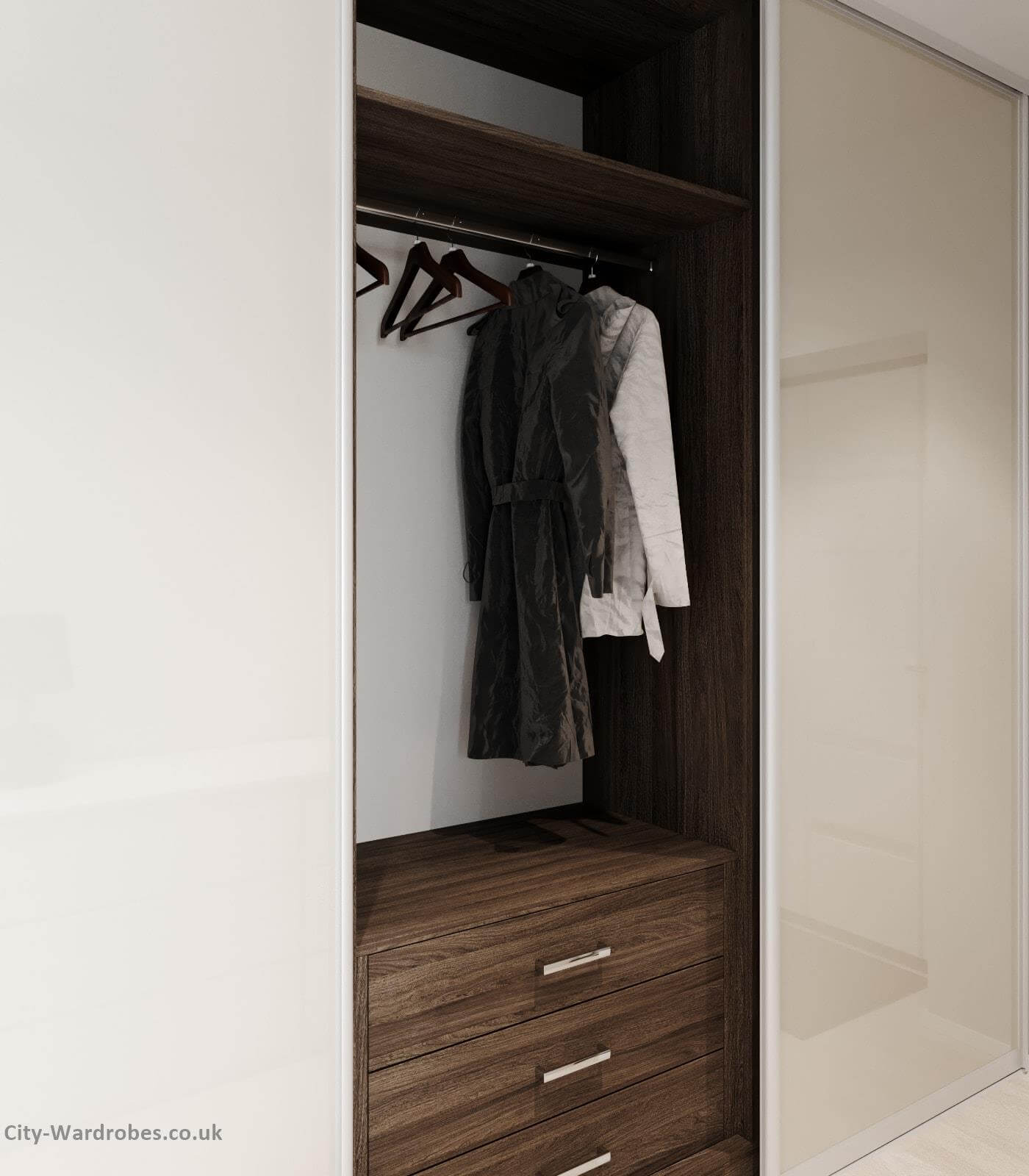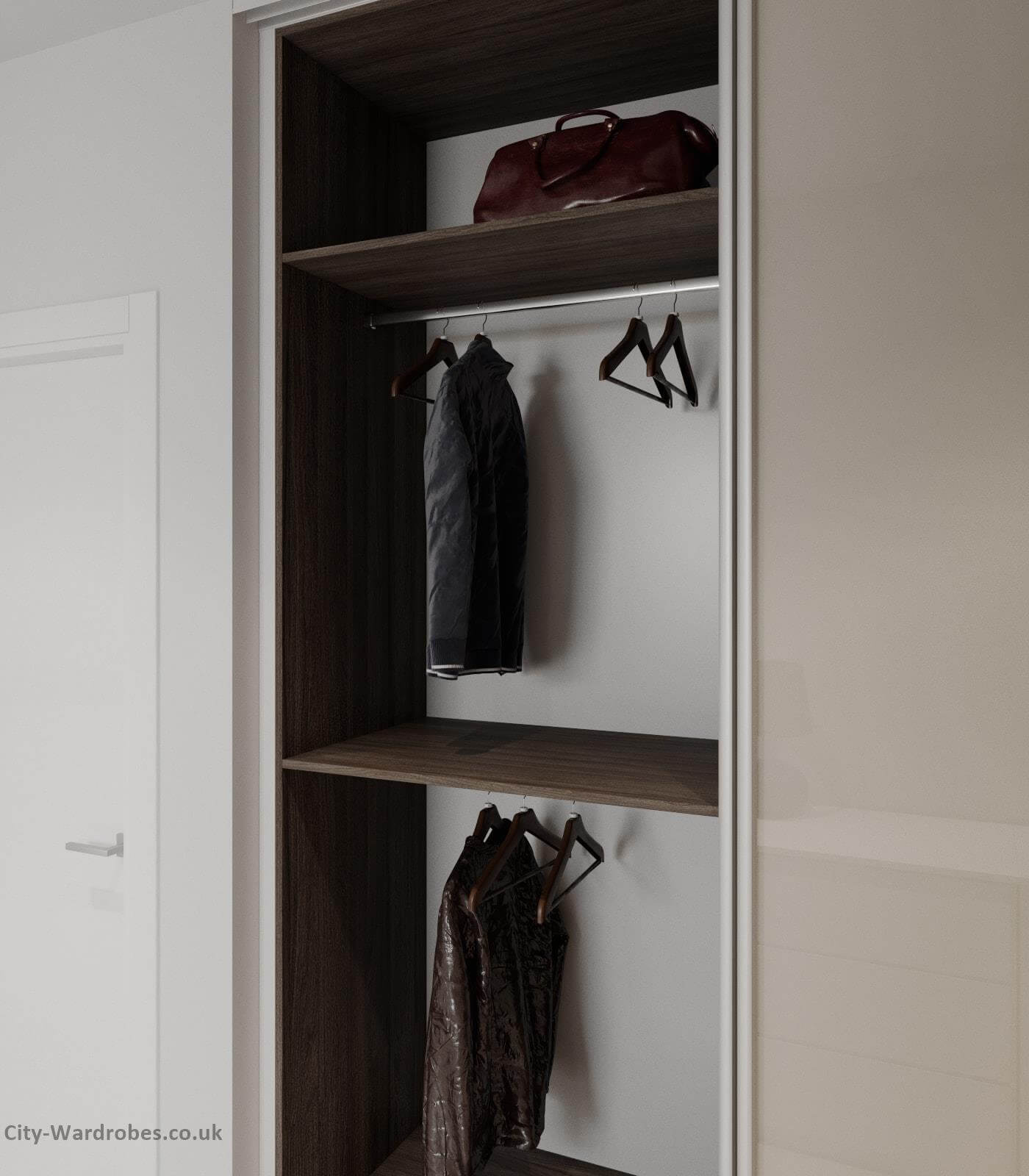 The most popular colours of the doors:
The most popular colours of the carcass: