Bespoke wardrobes in London.
City Wardrobes is a fast growing London-based producer of high-quality fitted wardrobes.
In designing and producing our hinged and sliding wardrobes or walk-in closets we strive to focus on your individual needs and wishes.
Our highly qualified team ensures that quality is not compromised.
So do not hesitate to contact us to set up your free consultation or book a free home visit of our designer.
---

info@city-wardrobes.co.uk
@ 2016 - 2020 City Wardrobes
All content of this website including pictures are protected by copyright.
Belluno
In a world where fashion and design are becoming more prominent every other day, furniture has also felt the need to adapt to their new stylish environments. Bedroom wardrobes are one of those and the Belluno range proudly represents that breed. Durable, eco-friendly and efficient, this fitted closet has set the bar high insofar as bedroom furniture are concerned.

Belluno bedroom wardrobes can be customised in a number of ways. The first element that can be selected when placing the order is the colour. If one has a white room, for instance, and wants a closet that will blend into it, one can choose the Super White Ash tone. On the other side, if that person wants a wardrobe that will contrast with the surroundings, he can select the Tobacco Pacific Walnut theme. These are just examples as there is a wide variety of customisation options to choose from. They are not limited to the carcass' colour only as the Belluno range brings wardrobes design to the next level. In fact, it is possible to choose a different tone for the door.

Choice is the keyword when it comes to a bespoke wardrobe. In general, customisable features only concern the esthetic aspect of furniture. This is not the case with Belluno, as it goes the extra mile by allowing the buyer to decide how durable he wants it to be. This is due to the fact that he can choose the thickness of the back parts out of two options: 18mm or 3mm. Besides, the fitted bedroom furniture is built using eco-friendly materials and choosing it means contributing to a green planet.

One of the Belluno bespoke wardrobe's benefits is its efficiency. In addition to its state of the art design, the closet allows for a well-organised use of space. This is because it is made to measure, which means that it will perfectly fit the room in which it is meant to be placed. Whether it's a small or big bedroom, Belluno makes sure to get the most out of it. It contains a set of drawers in its middle compartment that is ideal for storing small garments such as socks and underwears. To boot, it is also equipped with multiple shelves of various sizes. They can accommodate different types of objects, ranging from shoes to bags, among others.

Thanks to them being versatile in nature, Belluno wardrobes are a good choice regardless of the buyer's taste. With quality also being present within each and every inch of the product, the latter is arguably one of the best available in the industry.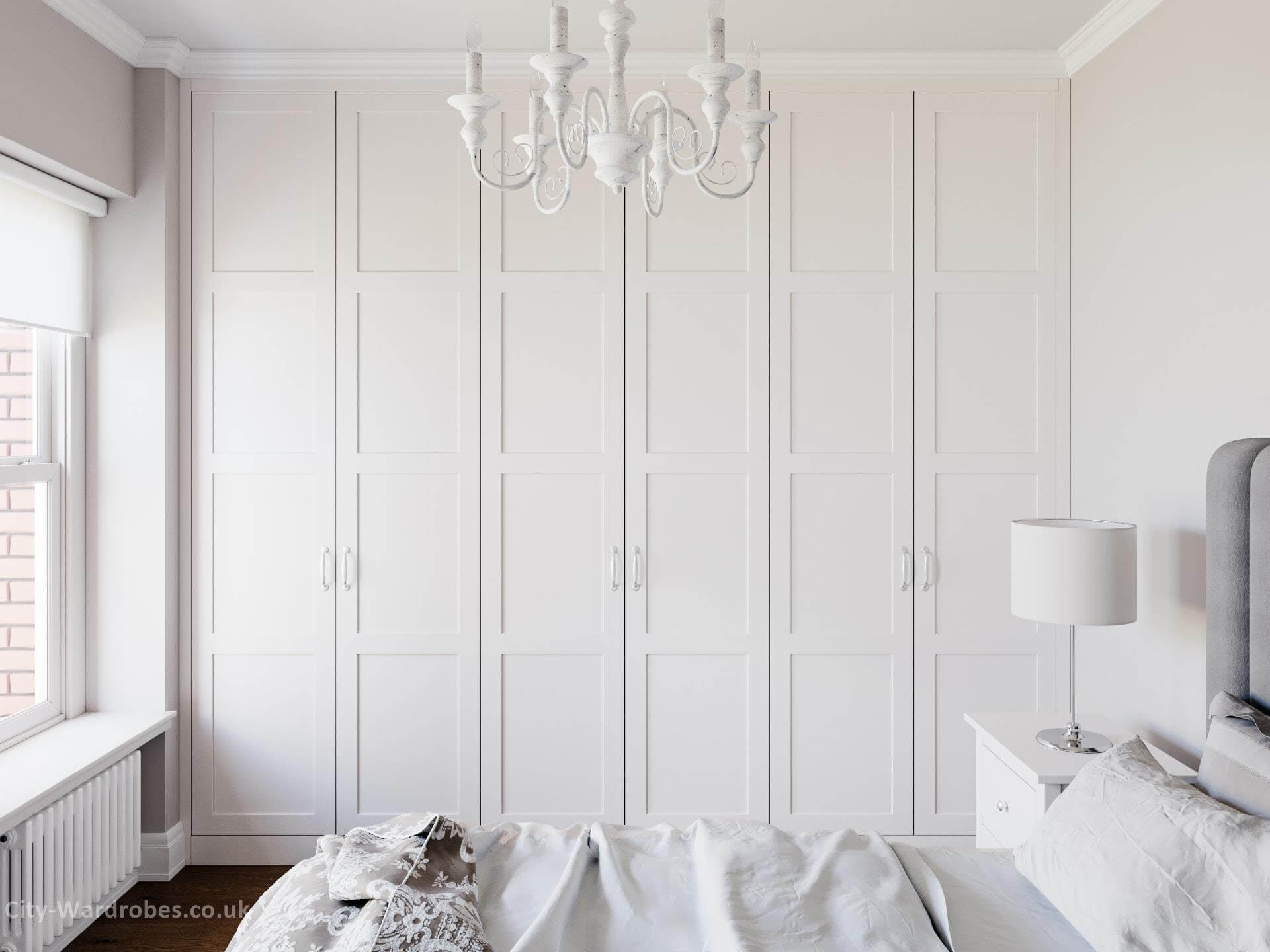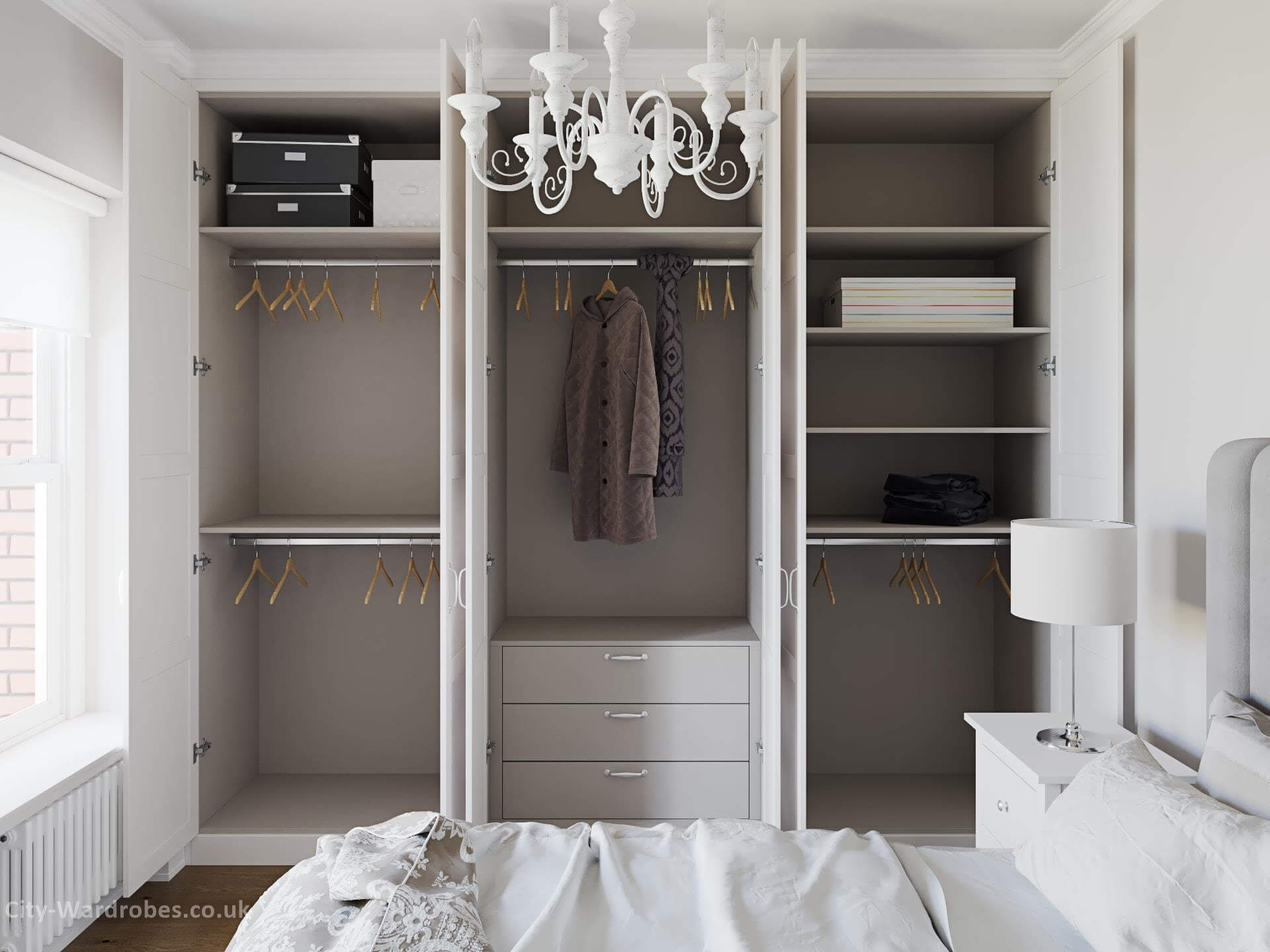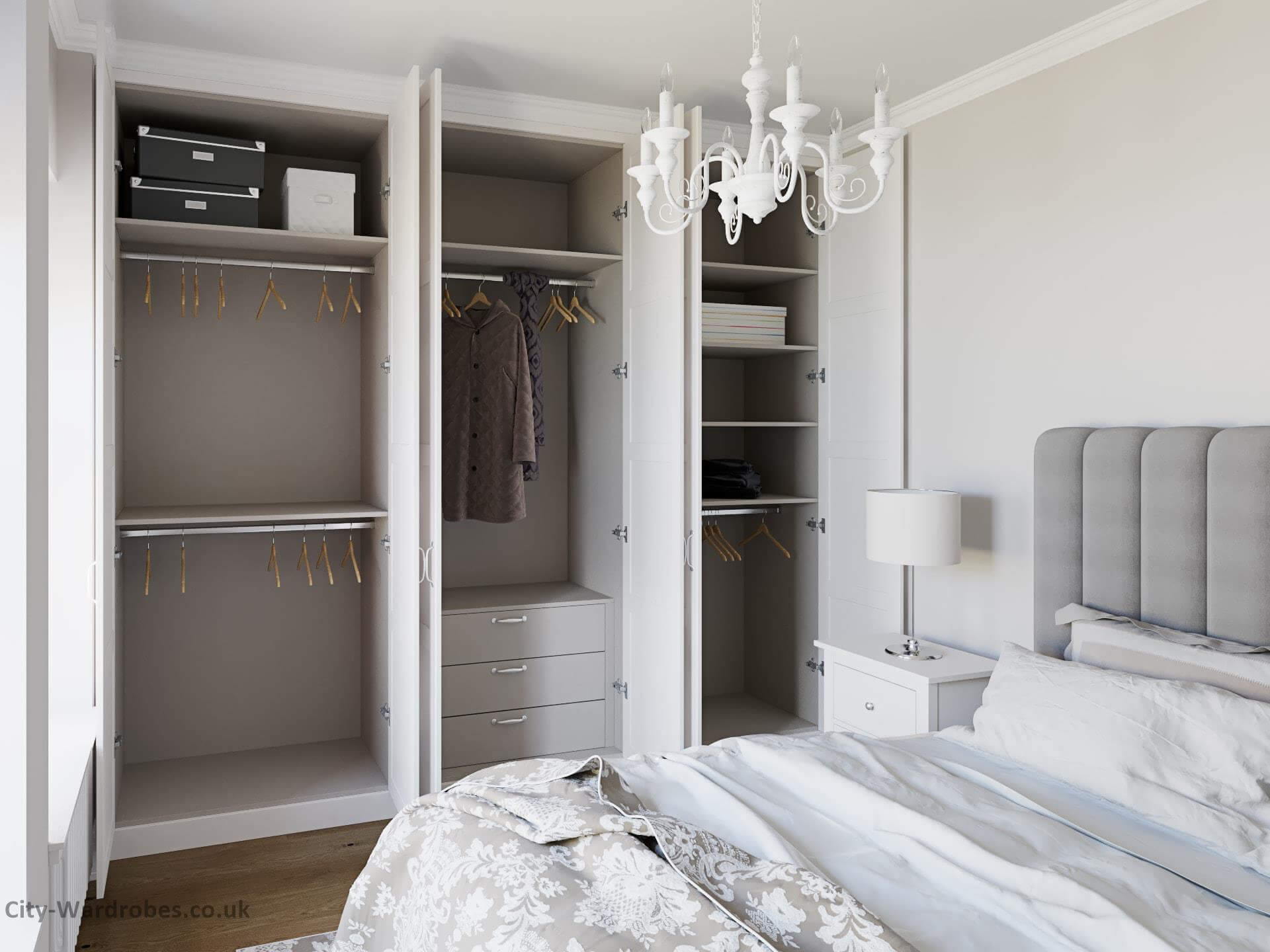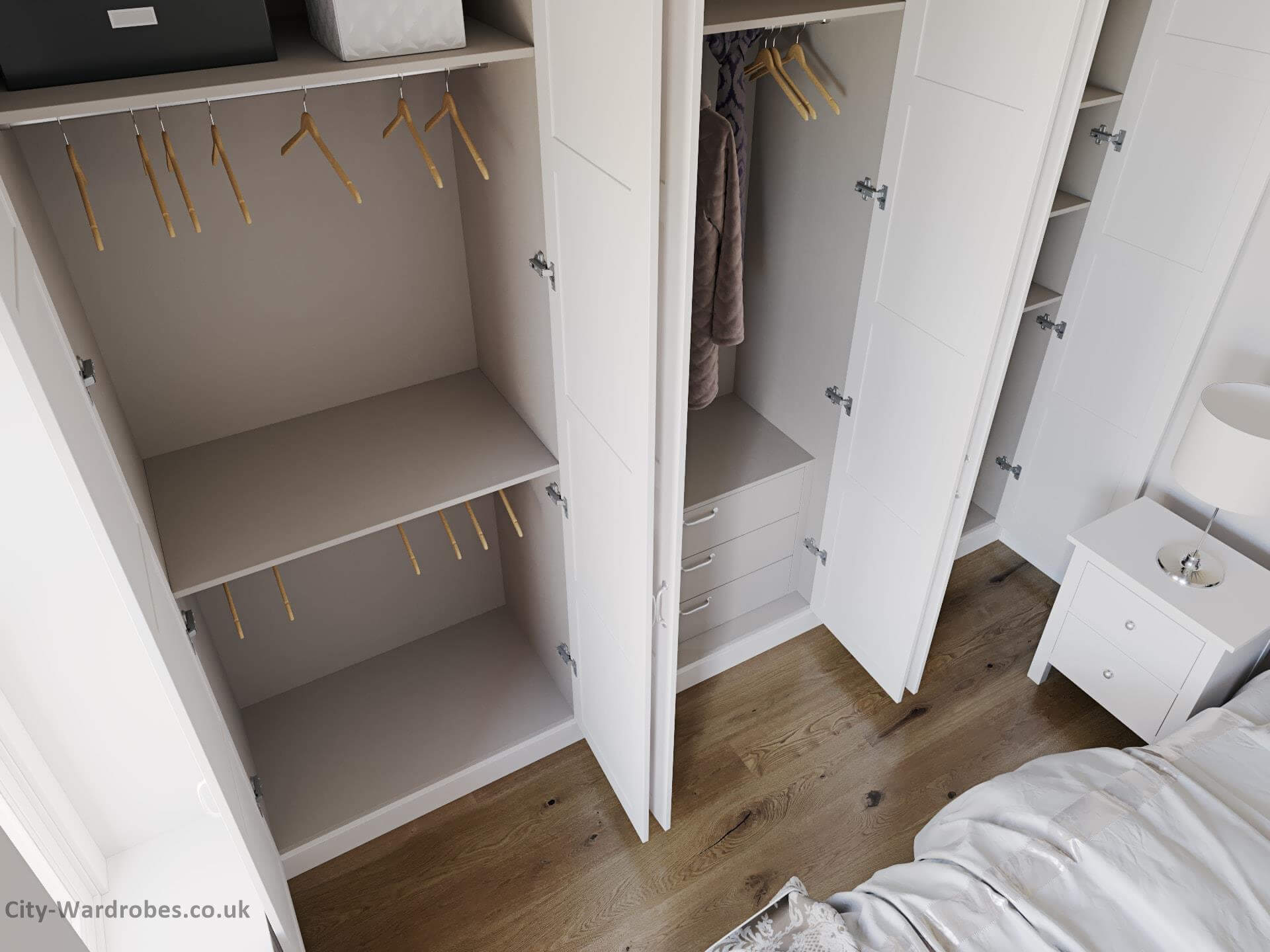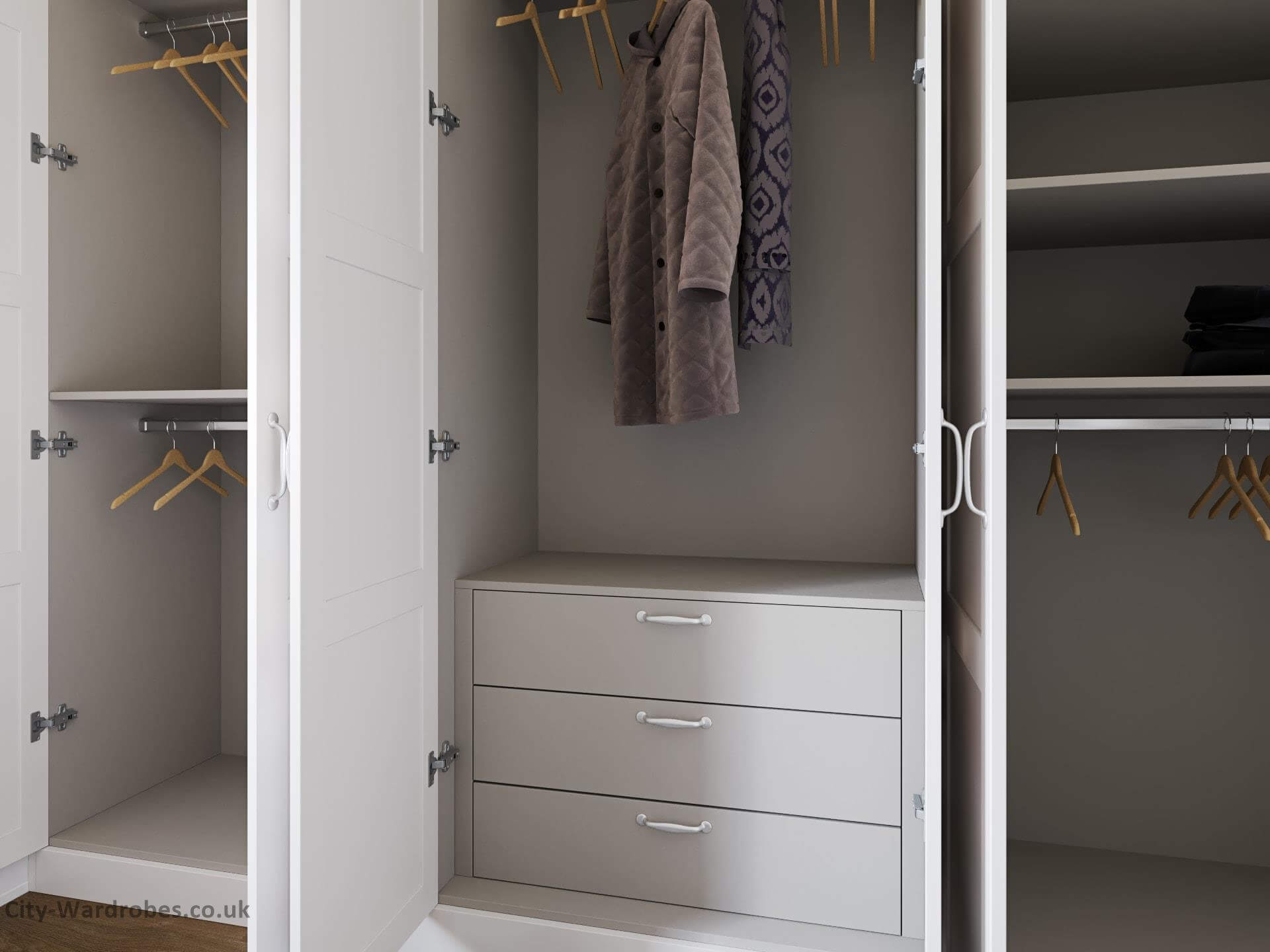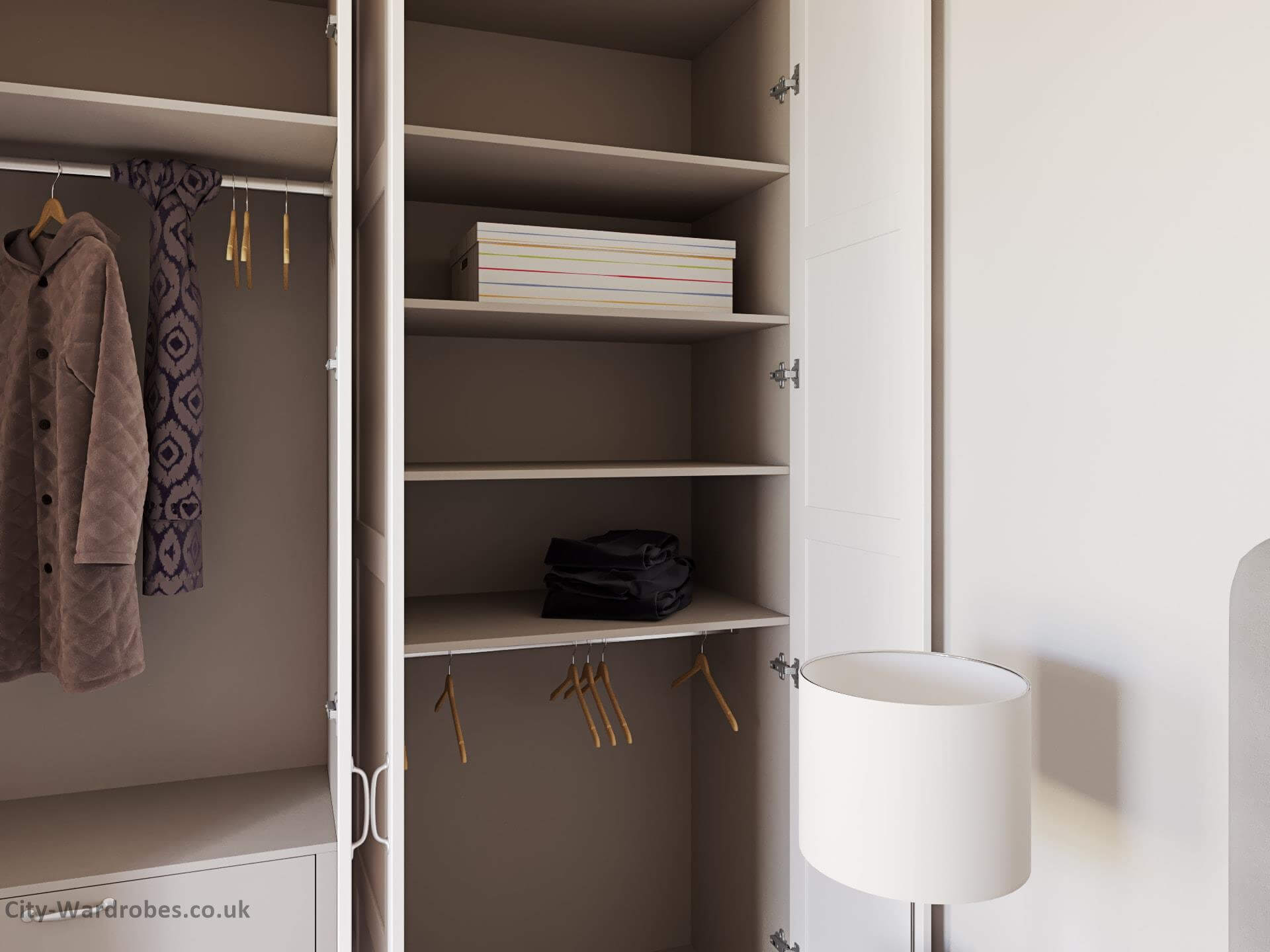 The most popular colours of the doors:
The most popular colours of the carcass: